Wings Over Wairarapa Canceled Due to Weather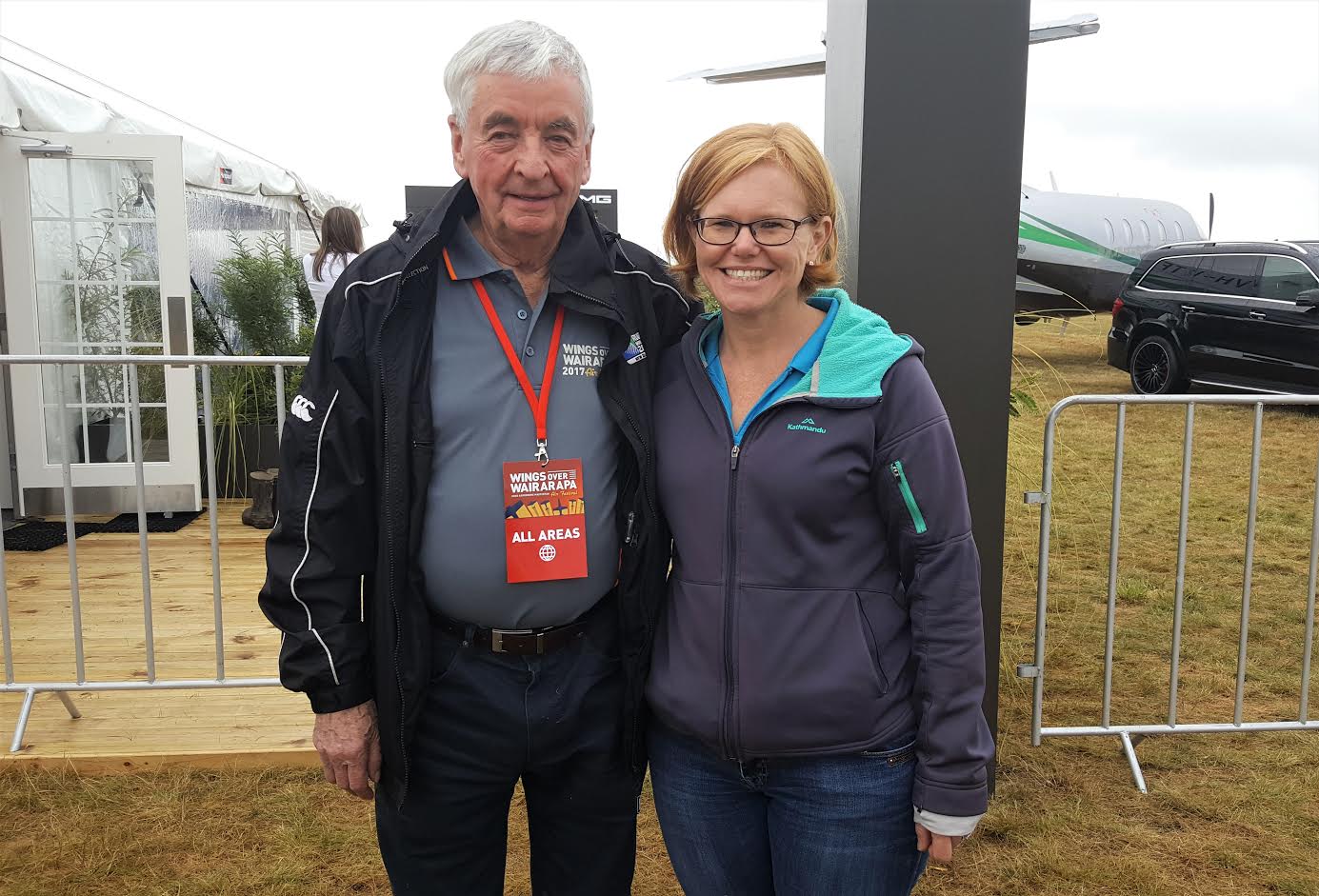 ORGANISERS "DEVASTATED" TO HAVE TO CANCEL WINGS OVER WAIRARAPA 2017
Terrible weather has seen the total cancellation of the Wings Over Wairarapa Air Festival at Hood Aerodrome in Masterton today.
Event organisers cancelled Sunday's day show and night show this morning. This follows a cancelled practise day on Friday and a cancelled day on Saturday.
Event manager Jenny Gasson said she was "absolutely devastated" to cancel the festival in its entirety, but it was the right decision. She said Sunday's forecast included showers of rain, and the chance of thunderstorms and small hail.  Coupled with this persistent rain had fallen since Friday – over 150mls (including 80mls on Saturday) had created unsafe ground conditions. This rainfall is high for the Wairarapa – the amount more than the average total monthly rainfall for February.
"This is extremely hard for everyone involved but it's heartening to know we have the support of our sponsors, our volunteers, our partners and the public that this was the right decision," she said.
Projected numbers for this weekend based on pre-sales were comparable with the 2015 Air Festival which attracted 24,000 people over the three days.
Wings Over Wairarapa Chair Bob Francis said it was devastating for his team many of whom had been working on the festival for 22 months.
"We had a wonderful display organised and the site looked the best it had ever done," said Bob. "We recognise that though we lost the show, the economic impact on the region still has been significant with accommodation, cafes, restaurants and retail outlets experiencing high turnover and big demand."
"We have been fielding messages of support from all over the country this morning and really appreciate them."
Wings organisers were also impressed with the camaraderie and cohesive support received from the region's tourism operators, some of whom put out special offers for Wings ticket holders when the days flying programme was cancelled. These included Pukaha Mount Bruce National Wildlife Centre and Tui Brewery at Mangatainoka.
Bob also said organisers were working with their insurance broker in Wellington and their Under Writer in London to work through the insurance cover purchased a few weeks out from the event. He would expect this process to be completed within the next week or two.
UK based Festival commentator and member of the Flying Safety team Trevor Graham said he felt for the organisers.
"In nearly 38 years of experience in international airshows and working at 2000 events, this is the first one I've been working at that has been completely cancelled. My thoughts are going to out to the volunteers and organisers, who in my opinion, work hard to put on the best medium sized airshow in the world."
Wings organisers will refund any tickets purchased for the 2017 Wings Over Wairarapa Air Festival. They said ticket holders can email support@ticketdirect.co.nz for any refund requests.
ENDS